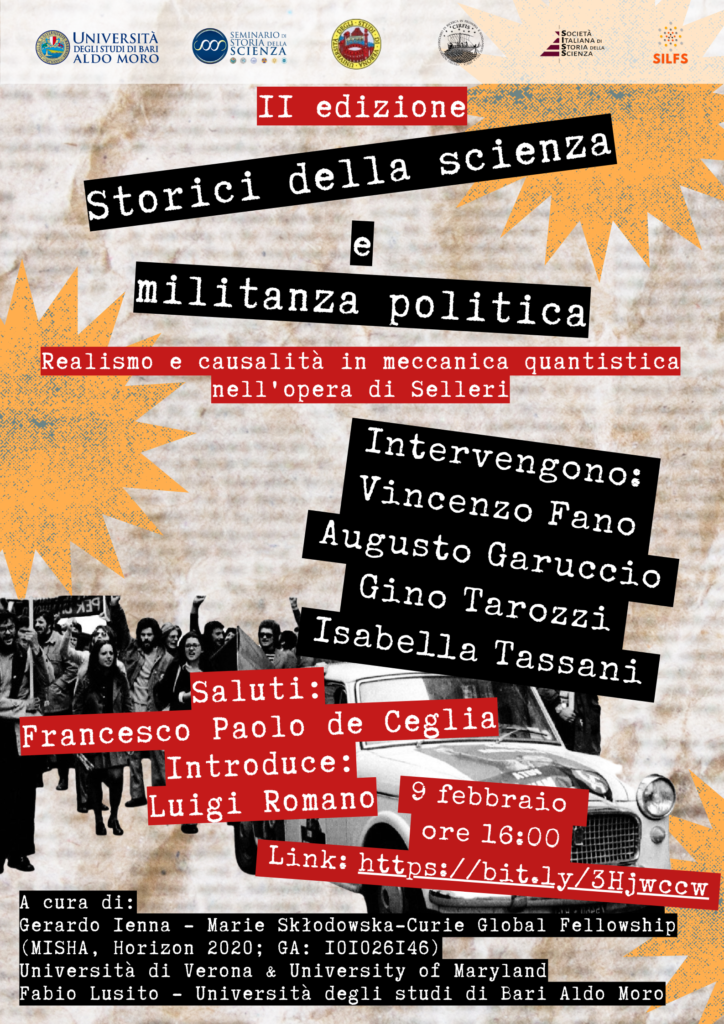 The second edition of the "Historians of Science and Political Militancy" seminar series presents "Materialism, Realism and Quantum Mechanics." The event, which will take place online on Feb. 9, 2023 at 4 p.m., will feature Professors Vincenzo Fano, Augusto Garuccio, Gino Tarozzi and Isabella Tassani.
The seminar will be moderated by Luigi Romano and will be introduced by a greeting from Prof. Francesco Paolo de Ceglia of the University of Bari. The event will be curated by Gerardo Ienna (University of Verona; University of Maryland) and Fabio Lusito of the University of Bari's History of Science Seminar.
The event is sponsored by SILFS, CIRFIS and SISS.